8 Unique Features of BD Air Conditioner
AI INVERTER Technology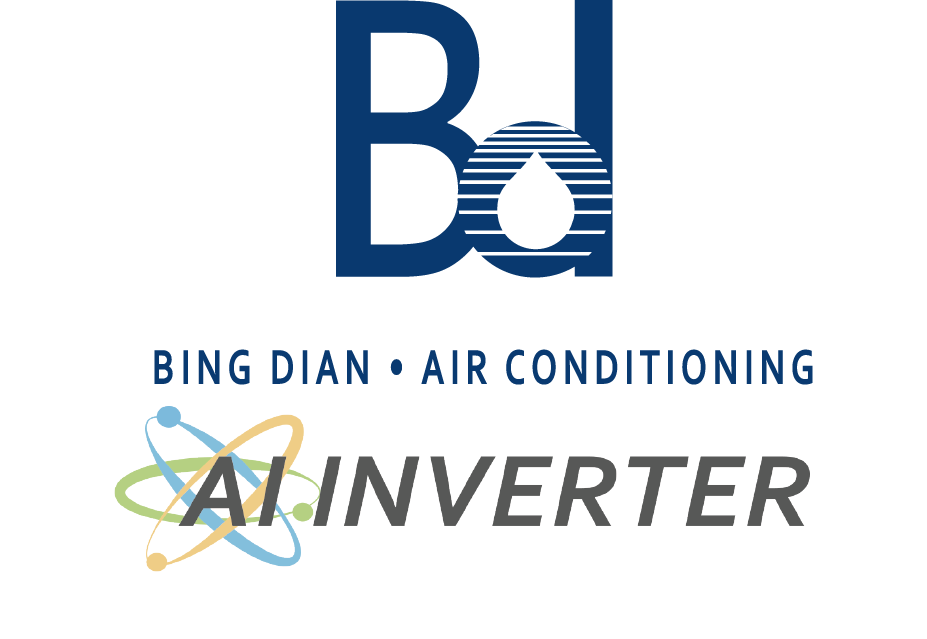 Predict the torque shortage & over speed of the compressor to react the torque compensation correspondingly.
More adaptive (than the Parametric control) by introducing the Auto-Learning & torque compensation to the compressor control for optimal COP and EER.
Smooth speed ramp up & down for the compressor control, low vibration and noise while the compressor starts up
with very low RPS.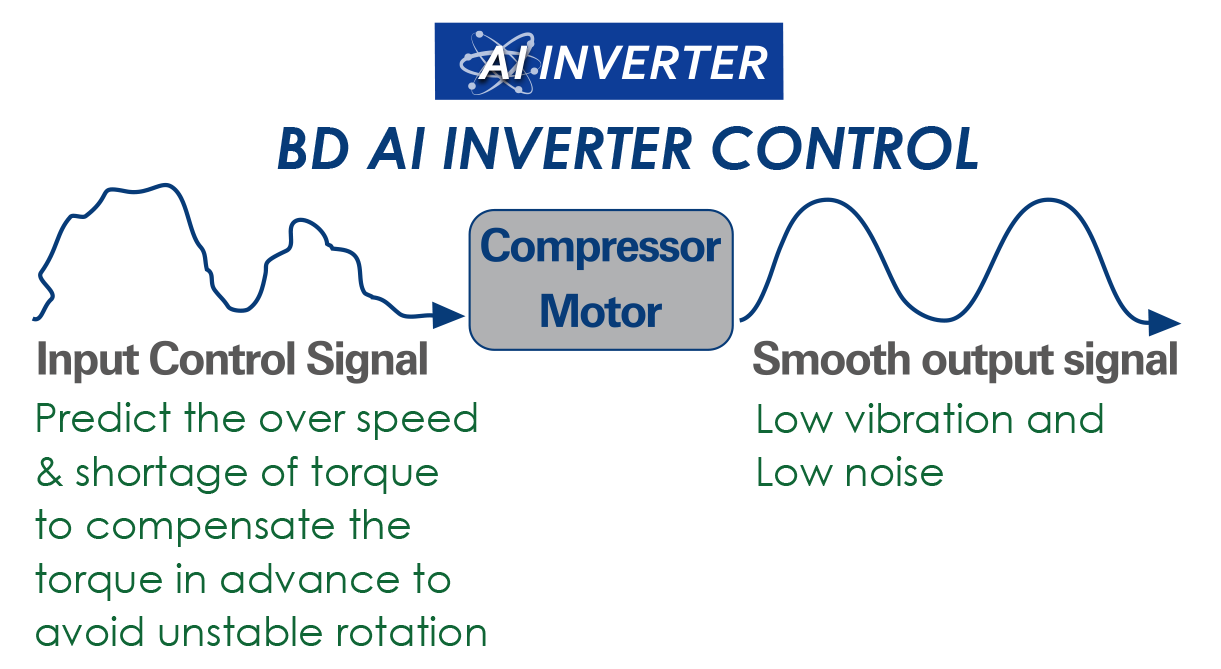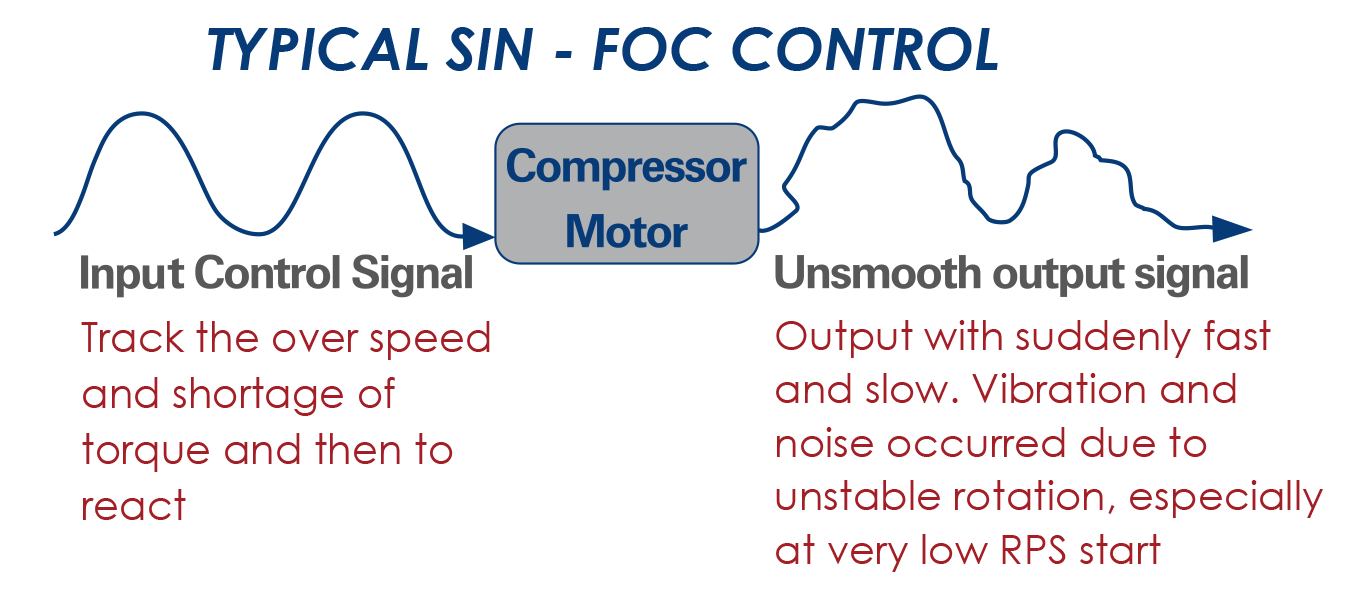 Fuse built inside the AC power terminal block and could be triggered to protect the machine if overheat occurred due to inrush current or the terminal block not fastened well.
No power supplied from DC to capacitor while power switch off; high voltage is discharged to ensure the safety of maintenance also extend the lifetime of capacitor.
Power Factor Correction could be adjusted based on the needs to stabilize the compressor control and enhance the power factor.
Fault Alarm sending to MCU while temperature & current of motor or compressor is abnormal, and the unit will take protective actions immediately.
Fuse will be triggered to avoid countercurrent back to the unit while the fan rotation reversed.
Control refrigerant flow on optimal amount to achieve better efficiency via electric expansion valve.

White noise detection algorithm.
Numerical Simulation on flow turbulence reduction of indoor/outdoor fan.
Very low noise at the very low speed mode of compressor and indoor/outdoor fan.

Stability of high voltage.
Current profile of compressor & fan.
High temperature alarm of IPM & compressor & fan.


L/N/C to UART.
Wifi communication.
Blue Tooth/ Zigbee/ Z-wave.
PLC communication.

First operation time.
Total operation time.
Unstable AC supply voltage.
Abnormal operation current.
Refrigerant leakage.
Communication fail.
Compressor control by low drive voltage (MTPA/MEPA).
Effectively reducing power consumption of IPM by well design of heat-sink and placement.
Maximum reducing the required stable power to maintain the indoor temperature.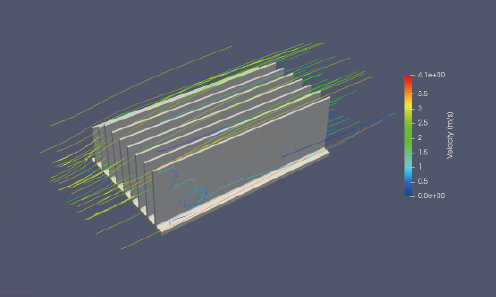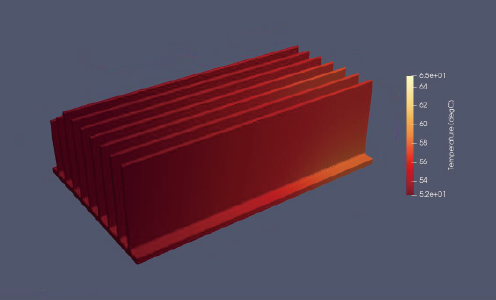 Acrylic resin coating against water, insect and static.
Surge protection.
Enlarge cross-section area of high current circuit.
Reduce weight by using small inductor of PFC.
Control box improved to block the heat source and prevent the spread of naked flames.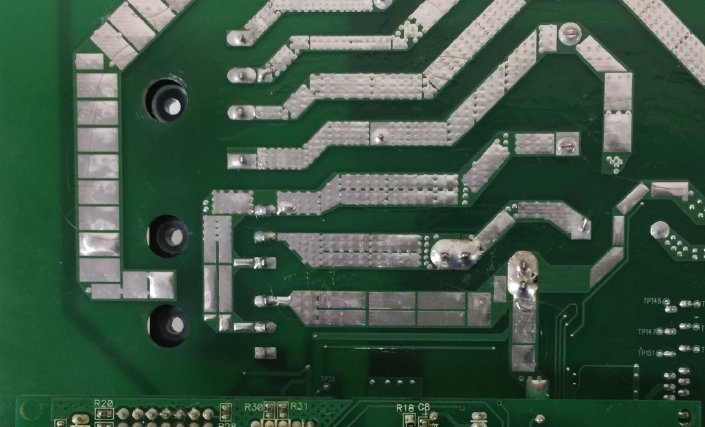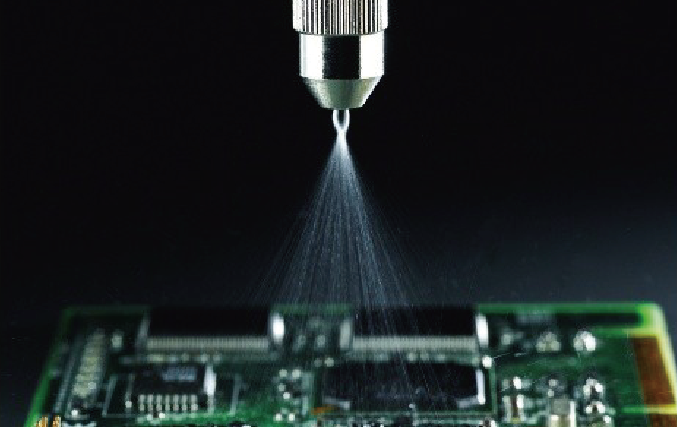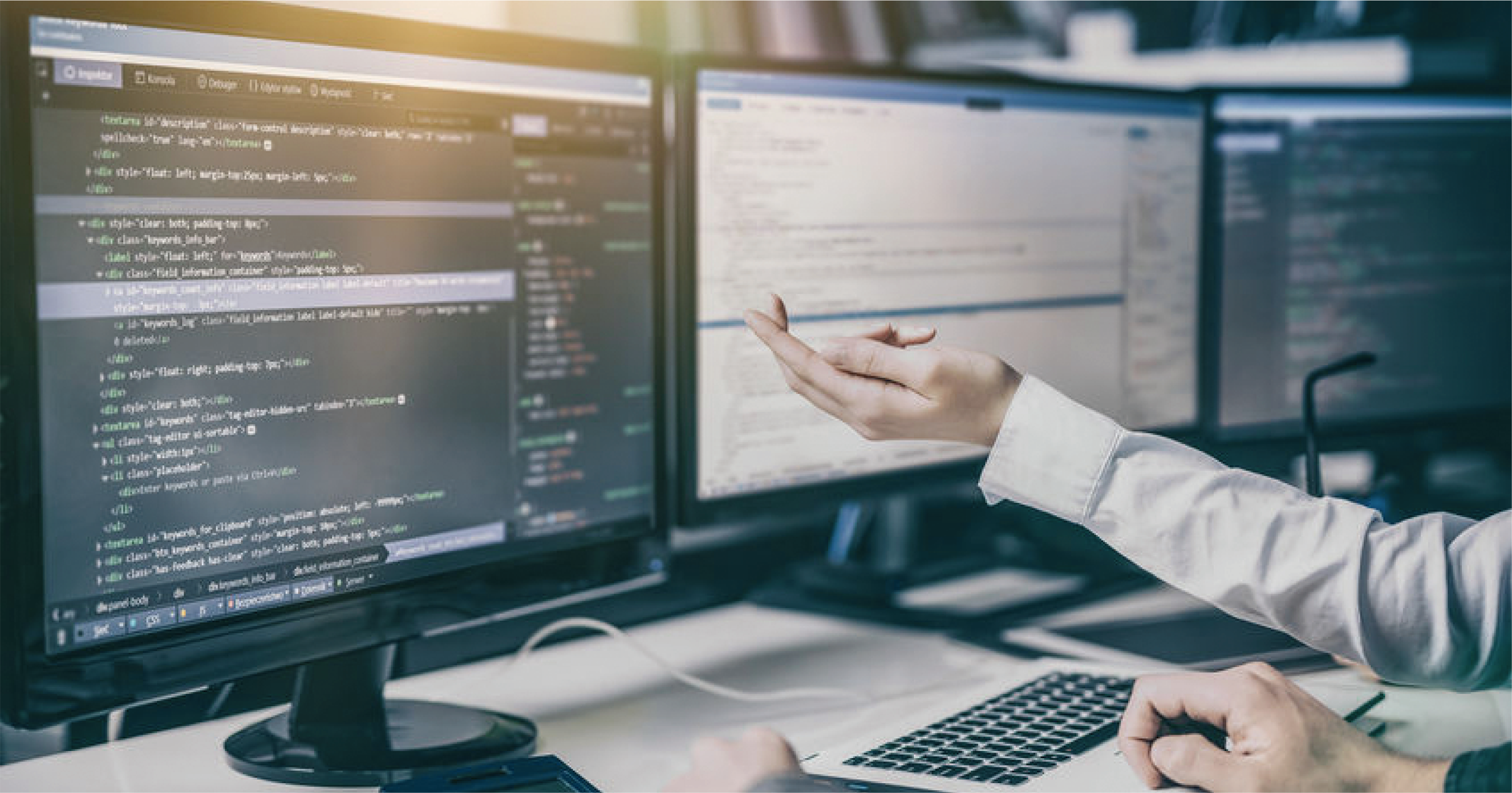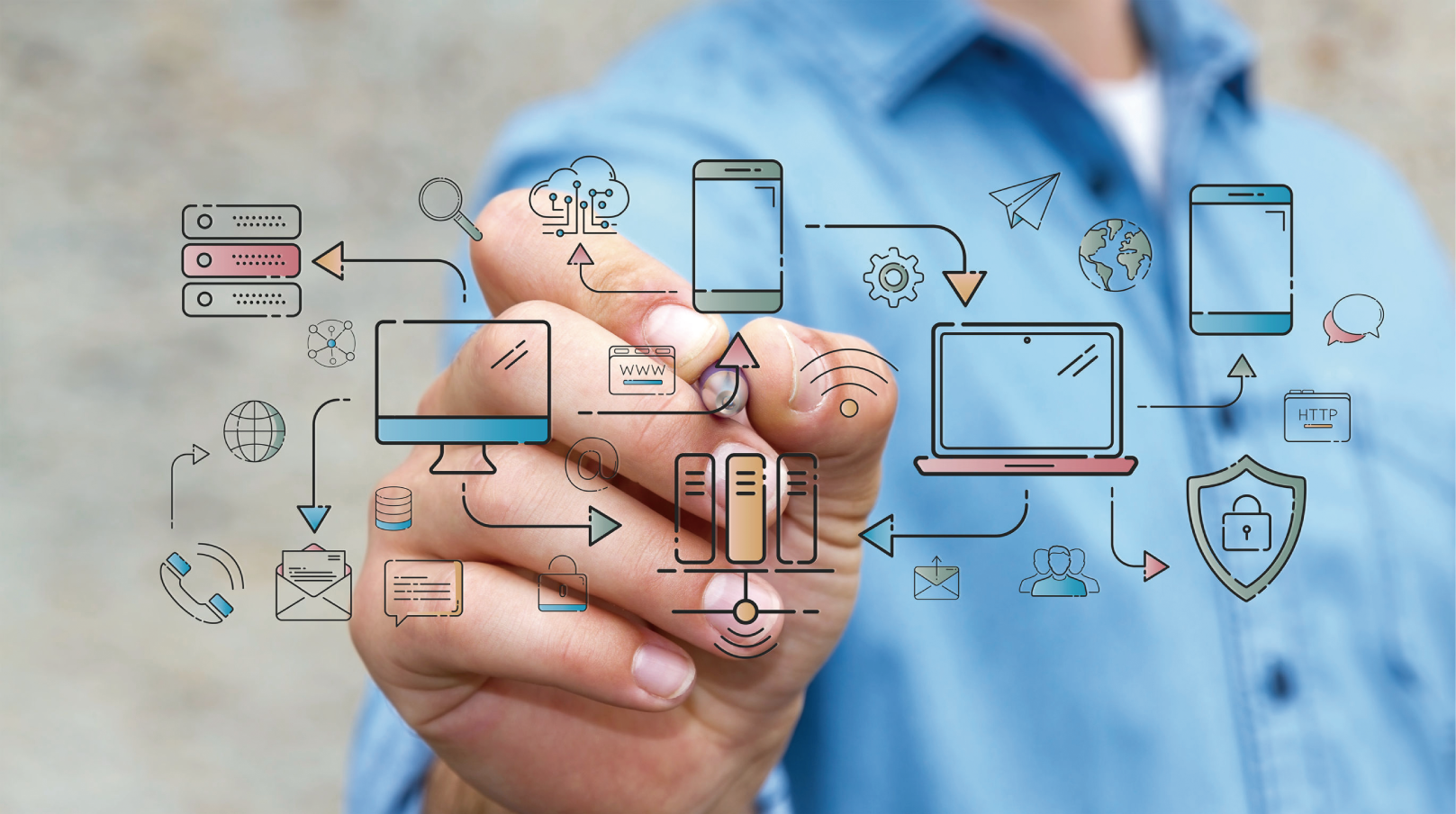 Email: support@bd.com.tw
Address: No.59, Xinzhuang, Xinzhuang Village, Shanshang Dist., Tainan City 74341, Taiwan
© 2021 BINGDIAN AIR CONDITIONING CO., LTD